After much prodding, nudging, well OK downright beating us over the head by customers asking, "where's your website, where's your blog?!?"… Barbizon of Red Bank is proud to be joining the 21st century and entering the world of social media!  Each week our blog will hit on topics that include fashion and make-up tips and trends, personal development inspirational stories, a "Day in the Life of…" , and much more.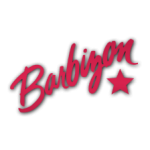 Our "Day in the Life of…" blog will feature interviews with one of our model's or fashion industry experts, giving you a peek into what their working day looks like – the good, the bad, and the humorous! From models and actors to make-up artists and fashion coordinators, we will share their experiences and daily routine with you. We think you will enjoy what lies ahead and we welcome your suggestions as well! So without further adieu, let me introduce you to us.
Born and raised in Matawan, New Jersey, Mary DeMont started with Barbizon of Red Bank as a student in 1972. Getting her start in the local modeling market, Mary went on to making the rounds in NYC and quickly became well known throughout New Jersey as a leading expert in fashion coordination. Coordinating fashion shows and events for businesses throughout New Jersey alongside leading industry experts, she has lent her talents and expertise to countless charitable organizations to assist in their fundraising efforts.
Mary oversaw the operations of the Barbizon's of Trenton, Union, Queens and Paramus. She settled into the Executive Director position of the Red Bank center in 1980. For the past 34 years, she has personally coached local talent, helping them get their start in the business and also worked with literally hundreds of people coming to Barbizon simply to become their own personal best.
Our team of coaches are second to none! Over the years, our coaches have appeared in runway shows, television commercials and series, movies, and also graced the pages of magazines in both national and international ad campaigns. We are fortunate to have such an outstanding cast working with us in preparing aspiring actors and models from the local area as they embark on pursuing their own dreams and goals. Having such a long illustrious history in the business, we sure do have stories to tell! We look forward to doing just that and we hope you enjoy reading them as much as we know we will enjoy sharing them!