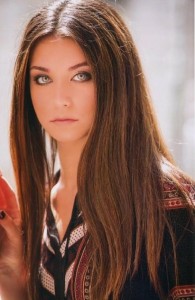 Since its inception, Barbizon has been teaching young people life skills that lead to the path of success in whatever direction life may take them! Barbizon is centered in the belief that developing a positive self-esteem is vital to the success of any individual. That's why we teach far more than how to walk on a runway or pose in front of a camera.
Lessons in interviewing skills, etiquette, effective speech delivery, the importance of a well groomed appearance, and even basic manners are all needed attributes. Many of our testimonials come from young adults who attended Barbizon as a teenager. We often hear how Barbizon coaching helped nail that college or job interview. The common thread is how their participation in Barbizon set them apart from the competition.
Our Personal Development program is available for preteens, teens, and adults. Programs are age appropriate. We often hear parents say, "my child has confidence, but no self-esteem". That's where Barbizon comes in! Male or female, young or mature, everyone can benefit from self improvement. So whether you go on to become a model, an actor, Miss America, a newscaster, or a business executive, the tools you obtain from your Barbizon experience will carry through to all areas of your life.
PERSONAL DEVELOPMENT SESSIONS INCLUDE:
Dressing for Success
Poise, posture, personal grooming
Etiquette
Effect Speech and Voice Projection
Self confidence Development
Interviewing Skills (career, college recruit, etc.)
PRIVATE SESSIONS FOR ADULT STUDENTS AVAILABLE UPON REQUEST