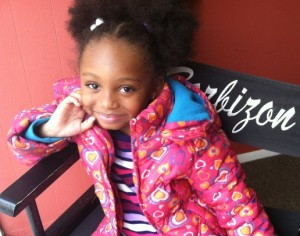 Raising children and teens into successful, happy and self assured young adults is the most important job, and one of the most difficult jobs, in the world. We understand parenting is a full time job. Many of us are parents just like you. Although advances in technology have been beneficial in many areas, it has also made your child's world less safe and more difficult to navigate. We have all read the headlines… bullying, drug use, feeling isolated, internet predators, internet scams, etc. It can all be overwhelming.
At Barbizon of Red Bank, we have a long history of working with and understanding children and young adults. After all, we have over 50 years of experience in the local market. A confident young adult is less likely to succumb to peer pressure and risky behavior. Our training is unique in that it is designed to build individual confidence and high self esteem. We firmly believe that every person can benefit from the Barbizon experience.
WHY BARBIZON?
Over 75 years of experience.
Barbizon is the world's largest and most respected company of its kind and has been since 1939.
Lifetime Commitment.
Many Barbizon attendees come back to take refresher sessions for life, at no additional cost.
Over 200 locations worldwide.
From New York/New Jersey to Japan, Barbizon is an internationally recognized industry expert.
Transfer privileges.
With so many locations, Barbizon is always convenient. Transfer privileges are available to other participating Barbizon Centers.
Incorporates personal and professional development.
Beyond focusing on just the techniques of modeling and acting, Barbizon bases each class on building self-confidence as well as on personal and professional development.
FAQ's
We understand that you probably have many questions. The following is a list of those most frequently asked. We think you will find it helpful.
1. What types of things will I learn at Barbizon?
Barbizon offers many types of programs including modeling, acting, pageant training, and personal development.
2. What age is appropriate for Barbizon?
We work with children, preteens, teens, and adults. Participants are grouped in classes accordingly. At Barbizon, we firmly believe the best age is when you or your child expresses an interest. When it comes to self-improvement, sooner is always better than later. Bad habits are more difficult to break.
3. Will Barbizon interfere with my schooling or work schedule?
There is always time to do the things we most enjoy, and attending Barbizon will be one of them! Barbizon has accommodating and flexible program schedules to suit any lifestyle. Sessions are offered in the evening on weekends so they never interfere with school. You choose what works best.
4. My child wants to attend, but I'm not sure I can afford it?
Barbizon offers many different payment plans. Cost depends upon the program you choose. We have a payment plan to accommodate nearly every budget.
5. Can Barbizon help me overcome my shyness and low self-esteem?
Maybe you cannot picture yourself performing in front of a large crowd or speaking to a college recruiter, because you don't have the confidence. Barbizon can certainly help you with that. It is what we are known for. All of our programs emphasize self-confidence building skills.
6. Can Barbizon make my child a better student?
Barbizon cannot guarantee your child's grades will improve. However, a better self image and winning attitude may make a difference.
7. I've heard that all models have to be tall, is that true?
Fashion models in cities like New York and Paris are tall, but there are many other areas of modeling, particularly in smaller markets, where the height requirements are not as strict. Commercial models, for example, come in a variety of shapes and sizes. Barbizon trains models and actors for people of all shapes and sizes because the industry accepts all shapes and sizes.
8. Can you guarantee that by attending Barbizon I will work in the industry?
No. No one can make that guarantee. Just as attending Harvard Law School is no promise you will become a successful lawyer, Barbizon cannot promise its attendees a successful career in modeling or acting. However if you have what it takes, we can help you reach your goals.
9. Do you accept everyone?
Barbizon offers programs in self-improvement as well as modeling and acting. We require a personal interview to determine what program best suits your goals and interests. We accept all people we feel would benefit from one of our programs and have a real interest in what we have to offer.
10. I can walk right into an agency, why would I pay for training?
As in any craft, you are more likely to succeed if you arm yourself with knowledge and experience. The modeling and acting industry is very competitive and knowing what it takes to land jobs certainly gives you an edge. More important, learning about the business can save you a lot of money and heartache. Do you know what the difference is between and agency and manager? What's the difference between a go-see and a call back? How do I obtain a SAG card? Is it normal for an agency or manager to sell me pictures or charge me a fee? How does my agent get paid? And so on. Scams are rampant in our industry. At Barbizon, you are paying for knowledge and preparation.
11. I saw some things on Internet complaint sites, what do you have to say about that?
If you go to any of these sites and search Johnson and Johnson, Kraft Foods, Kellogg, The Walt Disney Company, PepsiCo, Sara Lee, Google, Microsoft, UPS, etc. you will find complaints or scam accusations. These companies are listed as Forbes 2010 Most Trustworthy Companies. Unfortunately, anyone can anonymously write anything on the Internet – even our competitors. No proof or documentation is required. The fact is Barbizon has been around for over 75 years. Although we are not perfect, we have stayed in business for three quarters of a century because we care about our customers and their families. We work hard to provide you the best experience. Barbizon of Red Bank enjoys a stellar rating with the Better Business Bureau. You don't last 75 years in business if you are a scam.
12. Do you find work for your participants?
Barbizon of Red Bank offers a placement service that locates work in the local market. Because we are not an agency, we take no fee for these services. Anyone who attends Barbizon, can also join the placement services or agencies of other Barbizon's if they qualify.